Since their inception in 1994, the Foo Fighters have solidified their status as one of the most influential and beloved rock bands in the world. Led by the incomparable Dave Grohl, the band's iconic sound and electrifying performances have captivated audiences for over a decade.
The Birth of a Rock Legend
The Foo Fighters emerged from the ashes of the iconic grunge band Nirvana, following the tragic death of Nirvana's frontman Kurt Cobain. Dave Grohl, Nirvana's drummer, stepped into the spotlight as the lead vocalist and guitarist of his new project. With a desire to create raw, energetic rock music, the band was named after the World War II term "foo fighter" which referred to unidentified flying objects spotted by pilots during the war.
Debut Album and Early Success
In 1995, the Foo Fighters released their self-titled debut album, which showcased Dave Grohl's songwriting prowess and a blend of alternative and post-grunge influences. The album spawned hits like "This Is a Call" and "Big Me," gaining the band considerable success and laying the groundwork for their future endeavors.
The Evolution of Sound
As the years passed, the Foo Fighters continued to evolve their sound, experimenting with a broader range of musical styles. Albums like "The Colour and the Shape" and "There Is Nothing Left to Lose" demonstrated their ability to strike a balance between hard-hitting rock anthems and more melodic, introspective tracks. This versatility not only attracted a diverse fanbase but also earned the band critical acclaim and numerous accolades.
Rise to Global Stardom
The early 2000s saw the Foo Fighters ascend to global stardom with their album "One by One," which included hit singles like "All My Life" and "Times Like These." Their passionate performances and infectious energy made them a must-see act at music festivals and sold-out arena shows, solidifying their reputation as one of the most captivating live bands in the world.
Continued Success and Resilience
In the face of personal and professional challenges, the Foo Fighters continued to create exceptional music. Their 2007 album "Echoes, Silence, Patience & Grace" won them Grammy Awards for Best Rock Album and Best Hard Rock Performance. Through lineup changes and various obstacles, the band's dedication to their craft and love for the music remained unwavering.
Sonic Highways and Beyond
The Foo Fighters' commitment to pushing boundaries was evident in their 2014 album "Sonic Highways," where each song was recorded in a different city, drawing inspiration from the local music scenes. This ambitious project not only showcased their creativity but also highlighted the band's deep respect for the musical roots of each location.
A Legacy of Rock Excellence
As we approach the present day, the Foo Fighters' legacy continues to grow. With albums like "Concrete and Gold" and "Medicine at Midnight," they prove that they still have the power to produce chart-topping hits and inspire new generations of rock enthusiasts. Their unparalleled dedication to rock and roll, infectious energy, and timeless anthems make them a true force to be reckoned with in the world of music.
The Foo Fighters' journey through the past decade is a testament to their unwavering passion for rock music. From their humble beginnings to becoming global rock icons, they have remained at the forefront of the music scene, captivating audiences around the world with their powerful performances and anthemic songs.
Get ready to rock out and show your love for the legendary band with the Foo Fighters Store, offering a diverse selection of official merchandise and apparel that celebrates the Foo Fighters' music, achievements, and unique style.
The Foo Fighters' influence on the global music market has been undeniable, and they have paved the way for a myriad of artists and bands who possess an equally magnetic appeal. Let's explore a lineup of captivating artists and bands, each contributing their unique flair to the ever-evolving music scene.
1. Ken Carson
Ken Carson, a rising star in the hip-hop realm, has been making waves with his fresh take on trap music. With infectious melodies and introspective lyrics, he has garnered a devoted following, showcasing the innovative direction that the hip-hop genre continues to take.
Get ready to relive the magic of your childhood and show your love for the iconic toy character with the Ken Carson Merchandise Store, offering a wide range of officially licensed merchandise and collectibles that celebrate the timeless appeal and cultural significance of Ken Carson.
2. Rod Wave
Rod Wave, on the other hand, has been leaving a profound impact in the world of contemporary R&B and soul-infused hip-hop. His emotive vocals and poignant storytelling have resonated deeply with listeners, solidifying his status as a powerhouse in the modern music landscape.
Step into the world of Rod Wave and show your love for the rising rap star with the official Rod Wave Merchandise Store, featuring a diverse selection of merchandise and apparel inspired by his music, artistry, and personal style.
3. Ice Nine Kills
Ice Nine Kills, known for their theatrical performances and horror-themed concept albums, have been redefining the metalcore genre. Their distinctive blend of metalcore, post-hardcore, and theatrical elements captivates audiences, underscoring the limitless creativity present in alternative rock.
Get ready to unleash your inner horror fanatic and show your love for the metal band with the Ice Nine Kills Merchandise Store, offering a diverse selection of official merchandise and apparel inspired by the band's music, artistry, and love for all things horror.
4. Sabrina Carpenter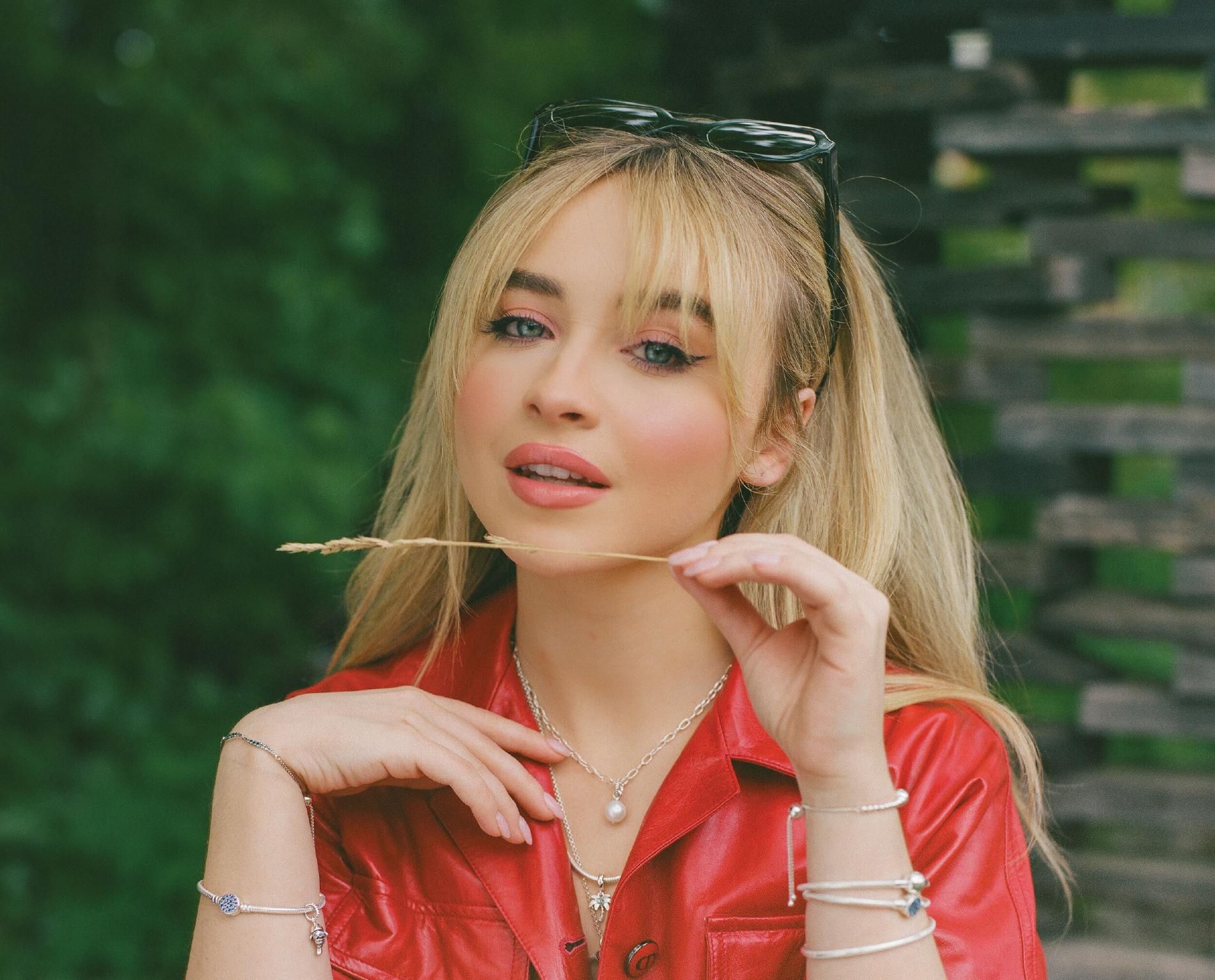 Sabrina Carpenter, a multifaceted artist, has been making her mark in the pop music realm with her enchanting vocals and relatable lyrics. Her evolution as a singer-songwriter and actress showcases her versatility and artistic growth, appealing to a wide range of audiences.
Get ready to express your love for Sabrina Carpenter and her music with the Sabrina Carpenter Merchandise Store, offering a diverse selection of official merchandise and apparel inspired by the talented singer-songwriter and actress's artistry and cultural influence.
5. Drake
Drake, a global superstar and one of the most influential figures in the music industry, continues to dominate charts with his genre-blending music. His ability to seamlessly switch between rap and R&B, coupled with strategic collaborations, has further solidified his position as an iconic force in the hip-hop and pop worlds.
Get ready to represent the 6ix and show your love for the chart-topping rapper with the Drake Merchandise Store, offering a wide variety of official merchandise and apparel inspired by Drake's music, artistry, and cultural impact.
6. John Mayer
John Mayer, celebrated for his exceptional guitar skills and soulful vocals, has made a lasting impact in multiple genres, from blues to pop and rock. His ability to effortlessly navigate through diverse musical styles has earned him acclaim and a dedicated fanbase, reinforcing his status as a true musical virtuoso.
Get ready to showcase your love for John Mayer and his music with the John Mayer Merchandise Store, offering a wide variety of official merchandise and apparel that captures the essence of the talented musician's artistry, personality, and cultural impact.
The Foo Fighters' far-reaching influence has not only inspired the aforementioned artists but also shaped the trajectory of the contemporary music scene. Through their unwavering dedication to their craft, the Foo Fighters have set a high standard for musicians worldwide, encouraging innovation and creativity across various genres.